How to Purchase Pooja Samagri Online?
•
Posted on January 29 2021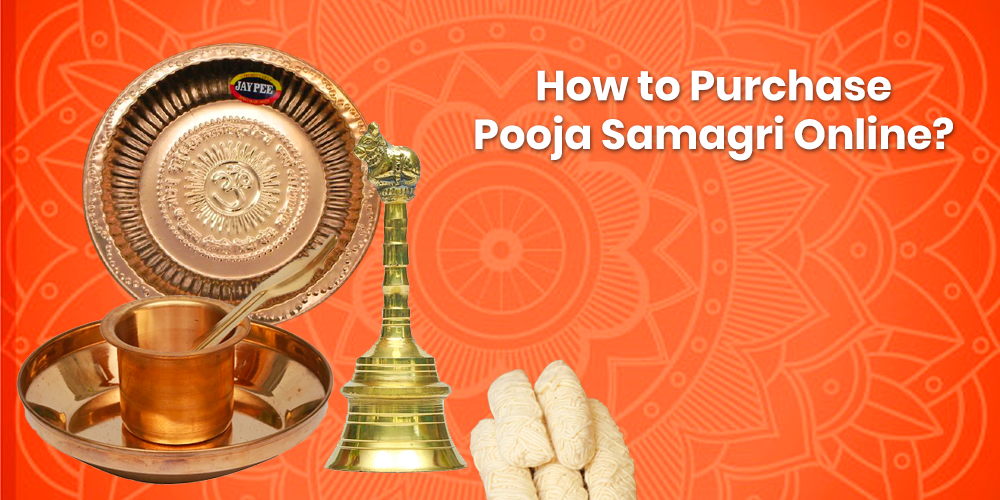 Pooja, worship or piety; they are all terms for our expression to God as we offer gratitude, pleasure and hardship. When we perform pooja, we become light and what radiates is pure love. For everything that the divine offers us, our pooja is simply a method to return back.
Some of the methods we offer our love or pooja is through worshipping idols. That can be done in the form of carols, slokas, mantras, speeches, reading scriptures or chanting prayers. Each symbolic offering has a hidden significance of its own.
According to Hindu scriptures and rituals, there are a set of utensils, idols, accessories and other materials to express our devotion to God. These are our everyday items called as pooja samagri or pooja requirements. Based on the size of your pooja room or your specific requirement, you might require a huge amount of pooja samagri to accessorize your pooja room.
Thepoojastore aims to bridge the gap between divinity and you divine followers of Hinduism by allowing you to purchase pooja samagri online, from the comfort of your home. If you want to offer your respects to God, you want to do it in the purest method possible. Now, you don't have to visit your local retailer to purchase your favorite pooja samagri as we give you an opportunity to choose from hundreds of specially curated pooja items as you upheld your faith.
We have the following items that are ideal for any occasion and any kind of pooja that you may have at your place:
Festive Samagri
For all poojas that you may need to perform during festivals such as Durga pooja, Ayudha pooja, Ganesh pooja, Shivratri or Mahashivratri pooja, Vishnu pooja, Lakshmi pooja, and so on… we have idols, specialized pooja kits and everything else that you may require. These pooja requirements will fulfil all the requirements on auspicious occasions.
Yantras
Whether you want to invest in high-quality yantras for summoning the five elements of the world or just simply purchase keepsakes for the decoration of your pooja room, we have it covered for you. For performing Sadhaka or Poorv Poojan, we have everything that you may require. Sri Chakra Yantra, Sri Sudarshan Maha Yantram, Sri Sarvakaya Sidhi Yantra, Matsya Yantra, Maha Sudarshan Yantra are some of our bestsellers.
Malas and Rosaries
If you want to use Malas for chanting the name of God or for meditation, we have a wide range of products to suit your requirements. Adding mantras to your meditation adds another dimension of purity to your practices. Choose from a range of Malas such as Rudraksha malas, Shaligram malas, Wooden malas, etc.
God Faces and Idols
Obviously, we have an alluring collection of handmade god faces and idols that will enchant you from the first look. Idols of Lakshmi, Durga, Narayana, Ganesha, Hanuman, Balaji and Gowri are some of our best-sellers. As we pray towards the real God, idols help us connect with him in the means of an articulate substance.
Pooja Kits
Sometimes a certain pooja requires a set of items that may be difficult to remember and procure one by one. This is why we have consulted our priests and curated a set of pooja kits that will ease your woes of looking for pooja samagri. We have curated pooja kits for Ayyappa Pooja, Bhumi pooja, Homa bags, etc.
Apart from these items, we also have a collection of god idol jewellery, gifting ideas so that you will never be out of options, marriage collections and so on.
Overall, thepoojastore is your one stop solution for all your pooja requirements. Stay home and place an order to receive high quality pooja samagri at affordable prices.
Visit https://thepoojastore.com/ to place an order for exclusive pooja items and samagri.